30 Nov:  Islamic State claims Monday's Ohio State attack
The Israeli Air Force launched attacks overnight on a Syrian army munitions facility in Damascus and a Hezbollah arms convoy driving on the Damascus-Beirut highway to Lebanon.
The strikes were carried out against Hezbollah weapons transfers to Lebanon by Israeli planes from Lebanese air space. A third Israel air strike was conducted on a Hezbollah position in the vicinity of that highway. Four long-range "Popeye" missiles were fired from Lebanese air space on the government-held town of Al-Saburah in western Damascus, and the highway to Beirut.
A Bill to expropriate privately owned land and give it to Settlers, like Amona, was approved 8-6.   After a marathon session, the Knesset's Constitution, Law, and Justice Committee approved the "Regulation Law" Wednesday morning, paving the way for the second and third readings in the Knesset next week.  
Netanyahu warns that a binding resolution to outline the parameters of a Mideast peace deal may be passed by the Security Council with American approval in reaction to this Bill, which has been declared illegal and indefensible by the Israeli Attorney General.
Iraqi forces have cleared three more Mosul neighborhoods, the Qadisiya 2, Mahrouq and Abbadi districts.  23 of the 36 East Mosul districts have so far been cleared, these were the easy ones; now the hard work of clearing the more congested areas begins. 
29 Nov:  American CIA Mafia Castro assassination attempts.
Today is the 69th anniversary of the 1947 UN vote for Resolution 181 creating a Jewish State AND a Palestinian State.  The Palestinians have still not received their state. 
The Russian defense ministry announced today that Syrian forces have liberated 12 districts in eastern Aleppo, or about 40 percent of Islamist held territory. Their defeat at the hands of pro-government and allied forces was a devastating setback for the Al Qaeda aligned extremists. Russian sources also reported that 100 rebel fighters surrendered their weapons and were allowed to leave.  The collapse of the  Islamic Extremists has opened the way for civilians to flee to Syrian controlled areas in mass,more than 16,000 in the last 24 hours.
Donald Trump named the winner in Michigan, the last state to be awarded in the presidential election, The Hill reports. The win gives Trump 306 electoral votes, compared with 232 for Democratic candidate Hillary Clinton.
28 Nov:  A suspect, identified as a man of Somali descent, rammed into pedestrians with a car and attacked them with a butcher knife, before being shot dead by police, at Ohio State University, Columbus.
The Islamic Extremist rebels are collapsing in Aleppo as all of the northern areas of the city's eastern districts are liberated by Syrian forces.  Syrian forces are now rolling up the Islamist extremists.  The army liberated the Sakhur, Haydariya and Sheikh Khodr neighborhoods on Monday, while Kurdish forces took the Sheikh Fares district
The collapse of Islamist Extremists in Aleppo allowed Russian warplanes to turn to Extremist concentrations in the south around Daraa and Jasim, on Sunday. The radical Islamists sustained large-scale casualties in the bombing. 
Israel bombed a former UN facility on the Golan this morning, being used by the Islamic State  Khalid Walid Army, after killing four IS men on the Golan yesterday..  
Iraqi's liberate eastern Mosul neighbourhood of Al-Khadraa.
Syrian forces liberate six Islamic Extremist terrorist held neighborhoods in Aleppo over the weekend as thousands of residents take the opportunity to flee the terrorists and flood into Syrian controlled areas.  
Israel cabinet debates Amona evacuation for six hours, second Knesset vote scheduled for Wednesday.
27 Nov:   
Israel to receive first F-35's within weeks.
Syrian forces liberate a second Aleppo district the Jabal Badro residential area today.  The Islamic Extremist militias are now collapsing in disarray and thousands of civilians who they have held captive are now fleeing to the Syrian controlled areas of the city.  One key was the bombing of hospitals that the terrorists had seized and were using as headquarters and bases. 
Hamas warns against any Israeli attack.  32,000 acres of land have been ravaged by fire with 530 homes destroyed.  The fires were caused by a mix of natural factors and some deliberate arson.  Thirty five persons have been arrested for starting fires.
Iraqi forces have now completely liberated the  Hayy al-Amn, Shafaq al-Khadraa and Shafaq al-Karama districts of Mosul.
Syrian forces have liberated Masaken Hanano, the largest district in Aleppo in a major government offensive now in its 12th day.  
Because of the weakness of the moderate US trained Syrian militias, Obama had supported [used] Al Qaeda affiliated groups until now.
The Trump team recently reached an agreement to allow Syrian – Hezbollah – Russian forces to liberate northern Syria from Al Qaeda in exchange for a free hand against the Islamic State in Raqqa once Trump is sworn in.  
Once the terrorists have been [or are close to] eliminated, war is expected between Israel and Hezbollah/Syria which will open the way for the moderate militias to finally change the regime in Syria.
26 Nov:  The world's elder statesman Fidel Castro Ruiz, who led Cuba for 47 years, has died at the age of 90.  Retiring in 2006, Castro became Cuban leader in 1959 after overthrowing the totally corrupt Mafia controlled Batista regime.  He was then snubbed by US president Eisenhower, and America placed Cuba under sanctions forcing Castro to appeal to Russia for help.  Large numbers of people fled Cuba; initially mostly corrupt officials and Mafia connected workers, and later many, many more economic refugees fled the abject poverty brought by the US sanctions.  
In 1961 president Kennedy refused to back the Bay of Pigs invasion by the CIA which was in support of the Mafia.
In reaction to the failed invasion and American nuclear missiles being placed in Turkey Russian leader Khrushchev placed nuclear missiles in Cuba.  The Russian missiles  were withdrawn after America committed to never attack Cuba again.
In 1963 Kennedy also ordered the withdrawal of American advisors from Vietnam.  Soon after defying the Establishment, Kennedy was killed and the first act of his successor Lyndon Johnson was to rescind the Kennedy order and ramp up involvement in Vietnam.
Presidents do what they are told by the Financial Military Industrial Establishment or they are replaced.
25 Nov:  A Gaza Salafist group, Ma'sadat al-Mujahideen has claimed responsibility for the huge blaze in Haifa, which forced 85,000 people to leave their homes.  The claim is being investigated but if confirmed Bibi will hold Hamas responsible.
Large fires breaking out near Jerusalem Friday evening.
Nineteen shots were fired in a Kentucky stadium yesterday killing two and wounding four.  The shooter[s] have escaped.  
EU parliament votes to freeze EU membership talks with Turkey.  
Trump transition team asks Obama not to do anything to interfere with the deal to abandon Al Qaeda in northern Syria to Russia, in exchange for a free hand to invade Syria and demolish Islamic State by the US coalition.  
The deal is a win win and after the radicals are destroyed and the coming war between Hezbollah and Israel destroys Hezbollah and much of the remaining strength of Syria, the way will be open – to Russian chagrin –  for the moderate rebels to change the Syria regime.  
That Israeli war will give Trump the excuse he seeks to change the regime in Iran as well, while a possible Russian counter move in Ukraine could set up crises in Europe opening the way for a New Federal Europe.  
After battling a blaze all night, firefighters rescued the residents of Beit Meir in the Jerusalem hills Friday.  In the Galilee, Har Halutz was evacuated after some of its homes caught fire. In Haifa, flames  still blazed in emptied neighborhoods, whose evacuated residents were not allowed to go back. Haifa air port was shut down for civilian traffic and cleared for incoming firefighting planes.  The first flames outside Kiryat Gath in the southern Lachish district were ignited today.  Twelve suspects have been arrested so far.
24 Nov:   Hundreds of arson fires blaze throughout Israel, 85,000 evacuated from Haifa area, Netanyahu declares fires terrorism.  Arsons may be blamed on Islamic State Hamas.
European Parliament President Martin Schulz is returning to German politics, raising the prospect he may challenge Angela Merkel as chancellor and prompting speculation of a reshuffle in European Union institutions.
In the past three days hundreds of wildfires have broken out in Israel due to suspected arson.
Trump is expected to withdraw American support for Al Qaeda in Syria and allow them to be demolished, in exchange for Russian backing to allow Turkey and allies to crush the Islamic State in Raqqa.  Donald Trump Jr.attended a Paris meeting with Randa Kassis, a moderate Syrian opposition figure sidelined by Obama.
After three weeks of hard slogging inside East Mosul, Islamic State resistance is breaking down and the Iraqi army is gaining momentum.  One half of East Mosul has now been liberated.
23 Nov:  Security in New York was boosted after both the Islamic State and al-Qaeda urged attacks on the Macy's Thanksgiving Day Parade Thursday. The FBI warned police departments across the US of an increased threat of attacks during the holidays and around the presidential inauguration in January.
Intense talks are taking place between Trump's national security adviser Lt. Gen. Michael Flynn and the Head of the Russian Security Council, Nikolai Petrushev, also including President Tayyip Erdogan of Turkey and Jordan's King Abdullah. The discussions are intended to set up the final destruction of Islamic State in Iraq and Syria and resolve the Syria situation as soon as possible after the Trump administration takes office.  The inauguration is on Jan 20 but it may take longer for the senate to approve the cabinet appointees.  
US destroys fourth of the five city bridges as Iraqi forces advance in Mosul.
22 Nov:  Trump announces he will withdraw from Trans – Pacific = Partnership on day one.
Russian President Vladimir Putin expressed concern about NATO expansion along the Russian frontier, as well as military buildups in Eastern Europe, insisting it was obliging Russia to take "countermeasures," adding that he is "concerned by NATO's decision making."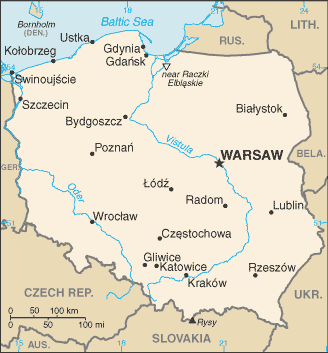 The chairman of Russia's Defense Committee Viktor Ozerov elaborated further in his own comments, saying that Russia is deploying S-400 anti-aircraft missile systems and nuclear-capable Iskander missiles to the Kaliningrad exclave the sliver of land marked Rus[sia] on the map.
According to Ozerov, the move is in response to "threats" from NATO, including the US missile defense system, and the growing number of Western troops being  massed along the border with Russia. Russia has long warned of Iskander deployments in response to NATO provocations.
Despite Russia doing exactly what they said they would do in response to the NATO buildup, US officials cl;aimed to be shocked by the Russian move, insisting it was destabilizing to the security of all of Europe, and inconsistent with stability.
21 Nov:  Francois Fillon has won the French Republican Party Primary and will now contest a second round with Alan Juppe to establish who will face Marine Le Pen in the May French presidential election.
The pope who has several serious health problems and is about to reach 80 has appointed 17 new cardinals who will take part in electing his successor.
20 Nov:  See Trump's plans for Syria and where they will lead.
Settlers prepare to gather and dig in to fight Amona evacuation.  
Israel readies announcement of 1440 new Jewish homes in Jerusalem to try and placate Settler Movement.  
Israel proposes law to ban Muslim call to prayers
Mrs Trump to remain living in Manhattan for family reasons.  
Angela Merkel 62 announces plans to run for fourth term.
Hezbollah sends two brigades [5,000 men] to Aleppo for the coming offensive.  
18 Nov:  Mouthpiece for the Financial Military Industrial Establishment behind Donald Trump,  John Bolton is urging the US to impose a regime change on Iran.  
Trump agrees to $25 million settlement to end lawsuit for defrauding students of millions.
Leading contenders in French presidential primaries reject Turkey in EU.  
US President-elect Donald Trump has chosen Republican Senator Jeff Sessions for attorney general, Representative Mike Pompeo as CIA director and General Mike Flynn as national security adviser, a transition official said on Friday.  Sessions, 69, a former Alabama attorney general and US attorney, opposes citizenship for undocumented immigrants. 
Pompeo, a member of the conservative Tea Party, is close to Vice President elect Mike Pence. He is a member of the House Select Committee on Intelligence and one of the most vocal critics of the Obama administration's nuclear deal with Iran. He's a graduate of the US Military Academy at West Point and Harvard Law School. He's also a member of the House Energy and Commerce Committee.
Mike Flynn, a decorated combat veteran and retired general served as head of the Defense Intelligence Agency in 2012 fell out with the Obama administration and was fired.
17 Nov:   Trump gets instructions from Establishment leader Henry Kissinger.
Some major American cities declaring themselves immigrant sanctuaries against deportation, will protect illegal aliens.  
Gingrich takes non cabinet post.
 Canadian special forces play important role in Kurdish part of Mosul battle.  
Today Kurdish forces promised to leave Manbij – in Syria near the Turkish border – immediately, after recently finishing of the Islamic State and completing the training of a local defense force in the town.  This is part of a regional deal with Turkey.
16 Nov:  Dark horse California Rep. Dana Rohrabacher now being considered for US secretary of state.
A bill [itself illegal] which retroactively "legalizes" some 100 illegal outposts in Judea and Samaria, many of which were built on privately-owned Palestinian land, passed its first Knesset reading on Wednesday afternoon, with 58 in favor and 50 opposed.  
In a 419-1 vote (Rep. Thomas Massie (R – KY) was the lone no vote), the House of Representatives today voted to renew the Iran Sanctions Act for an additional 10 years. The act was scheduled to expire by year's end.  Foreign Affairs Committee chairman Rep. Ed Royce (R – CA) condemned the P5+1 nuclear deal in justifying the act's renewal, saying the US needs to show that it intends to "oppose" Iran in the Middle East
Think your phones are secure?  Chinese manufactured phones may be sending data back to China.   American manufactured phones may be sending your information to US security services. 
Facebook and Google begin censoring News sites.  Any site that carries news they disapprove of will be labeled "Fake News" and banned from their ad networks.
15 Nov:  After a one month pause Syria and Russia have resumed bombing of militants in northern Syria including Aleppo.  Heavy Russian airstrikes launched against terrorist facilities in Homs and Idlib provinces.
Russia and Iran in Talks Over $10 Billion Arms Deal – Deal would include Moscow delivering T-90 tanks, artillery systems, planes and helicopters to Tehran. (Agencies, Haaretz) 
One third of Eastern Mosul has now been liberated.
Rudolph Giuliani is the leading candidate for secretary of state in the new administration, while former US Ambassador to the UN super neocon John Bolton was also in the running.  Bolton is not likely to become sec of state but his name is seen as being offered as a means of easing him into some other position.
During the campaign Trump attacked the neocon warmongers and is now favoring them. Bolton was an early supporter of the Project for a New American Century, the neoconservative outfit that brought us the Iraq war, and he's been endorsed by National Review – a neocon mouthpiece that actively campaigned against Trump. His hostility to Russia, which he believes must be subjected to "pain," flies in the face of Trump's stated intention to "get along" with Russia
14 Nov:  President elect Donald Trump Sunday chose Reince Priebus, the chairman of the Republican National Committee, to be his White House chief of staff, and Stephen Bannon, ex-chairman of the Breitbart news agency, as his senior counselor and chief strategist, a new post.  The Preibus reconciles Trump to the main Republicans and helps him to get his programs through a Republican controlled Senate and house.
Long convoys of trucks carrying US arms, have been flooding into Syria for the past week on their way to the Syrian Kurdish PYD-YPG militia advancing towards Raqqa,  
Donald Trump's NATO Stance Threatens 'West' as We Know It: Experts.  The key words here are "As we know it"  A New Federal Europe is envisioned as replacing NATO as a counterbalance between East and West.  
The Israeli High Court today rejected the government's petition for a delay and reaffirmed its initial directive for the Amona outpost to be removed by Dec. 25.
Sunday, the Ministerial Legislative Committee approved a bill that if enacted by the Knesset would retroactively legalize some 2,000 homes in 100 illegal outposts on Palestinian land, many of which were built on privately-owned Palestinian land.
The bill lacks Prime Minister Binyamin Netanyahu's support and is opposed by most opposition factions. The Amona law will now be tabled for first reading in the Knesset on Wednesday.  
The law which has already been declared illegal by the Attorney General is intended to legalize the illegal Settler Movement outposts built without government approval on private Palestinian land. If passed the law will almost certainly be challenged in the High Court.
The law is an attempt to delay the Dec 25 Amona demolition until next year when the far right government can stack the High Court with supporters because of the retirement of four High Court justices, Miriam Naor, Zvi Zylbertal, Salim Joubran, and Elyakim Rubinstein. Zylbertal's term does not expire until 2022, but he is understood to be ready to step down.  
To prevent the Amona evacuation the law must be passed before Dec 25; however if the present justices rule the law illegal before retiring the government must obey that ruling or possibly be dissolved by the president.  
The Palestinians have said that they will appeal to the UN and Obama might support a condemnation of the clearly illegal bills.
13 Nov:   Russia arrests another group of Ukrainian saboteurs in Crimea.
EU foreign ministers meet to discuss implications of Trump win.  
6.4 earthquake in New Zealand.
Trump is expected to announce his Chief-of-Staff "imminently."  Republican National Committee Chairman Reince Priebus is expected to be picked or less like Steve brannon.
A flotilla of Russian warships has arrived in the eastern Mediterranean off the Syrian coast and has been conducting reconnaissance flights over Aleppo for the past four days.
 Iraqi forces liberated the villages of Adla, Abas Rajab, Jadida, Ibrahim Khalil, and Kan Harami near Mosul on Saturday.
11 Nov:  While the source is still uncertain, Russian cyber-security company Kaspersky is reporting a massive series of cyberattacks against major Russian banks, with at least five of the country's largest financial institutions hit in the offensive.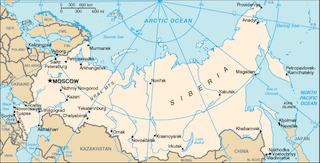 The attack was a major series of distributed denial of service attacks (DDoS), with Kaspersky reporting that the botnets involved in the attack included hijacked devices from 30 countries, but seemed to be dominated by US-based devices.
These attacks saw as many as 660,000 requests being sent per second using a network of more than 24,000 hijacked devices located in 30 countries. 
This inevitably raises questions about whether these attacks are part of the US "retaliation" that the Obama Administration has publicly promised to launch against Russia.  
The Obama administration is expected to approve binding resolutions in the Security Council for Israel and the Middle East to establish a peace process in international law. before leaving office  
10 Nov:  The Iranian nuclear deal is a multilateral deal between the entire P5+1 and Iran; no single government can overturn the deal.  While the US could conceivably renege on its obligations under the deal, it wouldn't overturn the entire deal so much as render the US the sole violator of it. If anything, such a move risks an international backlash from the other P5+1 nations, particularly those in Europe.  The only remaining option for Trump is to go to change the regime in Iran in defense of Israel at an opportune time.
Russian Prime Minister Dmitry Medvedev arrived in Israel with a party of business executives and Moscow Jewish community leaders yesterday. He is to meet President Reuven Rivlin, Prime Minister Binyamin Netanyahu and Opposition leader Yitzhak Herzog. But first, they paid a visit to the Western Wall in Jerusalem. His mission is officially termed as the promotion of bilateral economic relations, and quiet talks with Israeli leaders on the intelligence, military and security issues.  
The call by President-elect Donald Trump to ban all Muslims from entering the United State has been expunged from his campaign website, The Independent reported Wednesday, as Trump begins to back down on his election proposals.  
Reports from South Korea's Yonhap news agency suggest President-elect Donald Trump is already reneging on one of his key campaign promises, to make nations like South Korea pay more of the cost for their own defense or face the loss of US troops.
Sources quoted by the news agency say that Trump called South Korean President Park Guen-hye today and promised her that he will not withdraw US troops and will continue the US security commitment to South Korea exactly as it currently exists.
Trump had made the US spending too much money defending other nations a centerpiece of his campaign, complaining that rich nations like Japan, South Korea, and Saudi Arabia have more than enough money to pay for their own defense, and that the US should be willing to withdraw its support if financial compensation wasn't forthcoming.  
Netanyahu seeks delay in Amona bill.
Iraqi Forces Liberate Zahra District in Eastern Mosul
Now that US elections are over, 500 more elite commandos of the U.S. Special Forces, which were moved into place this week,  are set to join the battle for Mosul in the coming days.  They are to take over the tricky fighting in the densely populated central areas of Mosul.  The move a part of the original plan, is on Obama's desk awaiting his order of execution for the next phase of the operation.
9 Nov:  Congratulations president Trump!  Defying all of the conventional wisdom Trump has passed the 270 electoral vote necessary to win the presidency and is well on his way to a landslide victory with 315 electoral votes projected.  The Republican party also has control of the House and the Senate.  Please see:  Congratulations President Trump! What Now?
President-designate Donald J. Trump, 70,  took the platform at campaign headquarters in the Hilton Hotel in New York along with Vice President Mike Spence and their families, to inform an audience roaring "USA!" that Hillary Clinton had "congratulated us" on our victory and "I congratulated her for a hard campaign. We owe her a major debt of gratitude for her service to this country."
Trump stressed the motif of unity. "I say to all Republicans, Democrats and Independents, let us come together as one united people, I will be president for all Americans. To those who chose not to support me I am reaching out to you for your guidance and help so that we can unify this country." He called on people of all religions, race and background to work together to build the American nation and use the untapped potential of every American. He pledged to rebuild national infrastructure and inner cities, take care of "our great veterans," double our growth and "get along with all nations who want to get along with us."
8 Nov:  23:30 EST:   Based on counted electoral votes and estimated projections, if the projections hold true then Donald Trump has pulled off an upset and has been elected the next president of the United States.
21:30 EST:   Trump is doing remarkably well so far winning the popular vote and the electoral votes reported so far, but it is early yet.
16 US soldiers killed 27 wounded in Mosul operation so far.  Casualties being kept under wraps because of the elections.
Numerous complaints of voting fraud are surfacing in Pennsylvania  People vote for Trump only to have the machines register a vote for Clinton.  In addition some 56 Indiana counties are under suspicion of voter registration fraud and a Nevada court denied today the request of the Trump campaign to preserve early voting records in that state.   Some polling stations are switching to paper ballots.
Egypt – the Biblical king of the south – breaks with Saudis, as per Psalm 83 and loses Saudi financial support in favour of US backed IMF loans.
Syria has liberated the "1070 Apartments" district of Aleppo from the US backed Al Qaeda rebel fighters.
Turkey's Deputy Prime Minister Numan Kurtulmus told the head of the U.S. military, Joseph Dunford, during his visit this weekend, that Ankara's priority in Syria is driving the Kurdish YPG militia from the town of Manbij in northwestern Syria while the Kurds were occupied with the IS at Raqqa.
Fifty Islamic State fighters killed by Egypt in Sinai many more wounded.  
Kurdish forces have liberated Bashiqa, the last remaining large IS occupied town in Iraqi Kurdistan and one of final steps in securing the eastern approaches to Mosul.
Today is the final voting day for US president with Clinton expected to win. 
Ihe Iraqi army's 9th Armored Brigade has liberated the strategic town of Razkia and advanced inside Mosul as residents have risen against ISIS in the Nabi Younis and Bakir Mosul neighborhoods, killing three militants and forcing 111 families associated with them to flee to Syria,
7 Nov:  A list of the many items on ballots besides the US presidency tomorrow.
Kurdish forces in battle to relieve Bashiqa near Mosul.
6 Nov:  BFI Director James Comey suddenly announced Sunday that Hillary Clinton should not face criminal charges related to newly discovered emails from her tenure at the State Department.  The statement comes just in time to give Hillary a big boost before the election.  Publically opening and then almost immediately coming to a decision to white wash Clinton gives events around this election an appearance of the bizarre.  
NATO favorite Tsetska Tsacheva lost to – friend of Russia – Rumen Radev in Bulgarian presidential election, but the vote was close enough to require a Nov 13 run off.  If Radev wins the presidency Bulgarian Prime Minister Bokyo Borisov  might resign and call new parliamentary elections.  The Bulgaria situation spells instability for NATO.   
The Syrian Democratic Forces (SDF), a Kurdish Arab alliance made up mainly of the Kurdish YPG announced at a press conference in Ain Issa, some 50 kilometers (30 miles) north of Raqqa that an operation to liberate the Islamic State capital at Raqqa had begun.  
"The Wrath of the Euphrates," involves some 30,000 fighters and began on Saturday night,
SDF spokesman Talal Sello told AFP it would proceed in two phases, first seizing areas around Raqa and isolating the city, and then "taking control of the city" itself.  
The force has been armed by the coalition and will have extensive coalition air support managed by embedded coalition special forces.  
The final defeat of the Islamic State is expected to take three or four months, however if Trump is elected American president on Tuesday; Obama may redouble efforts to try and get the job done before the January 20 inauguration.  
Turkey is not taking part in the ground operation but instead has launched its own offensive against the Kurdish PKK.  It has also been revealed that the air support billed publically as "coalition" air support for the offensive, is being provided by Turkey which struck 71 Islamic State sites in the past 24 hours.
Three Americans killed when their vehicle failed to stop at a checkpoint in Jordan.
Israeli opposition leader and Zionist Union chairman MK Yitzhak Herzog declared on Saturday night that he would no longer be holding any talks with Prime Minister Binyamin Netanyahu about the possibility of a unity government.
"In recent days all the red lines were crossed," said Herzog at a rally in memory of former Prime Minister Yitzhak Rabin at the Rabin Square in Tel Aviv. "When I see that the Prime Minister has declared war on democracy, I tell him today, 'Netanyahu, you've gone far enough – the time for dialogue, the time for a unity government have passed.' In a place where journalists are silenced – teachers will also be silenced. In a place where army officers are silenced – judges will also be silenced. In a place where elected officials are silenced – citizens will also be silenced."
"When a bunch of crazy criminals call [former Defense Minister Moshe] Ya'alon a 'stupid dog', [Netanyahu] sits at home and remains silent," charged Herzog. "When a bully wishes for the death of [journalist] Amnon Abramovich, a disabled war veteran, he sits at home and remains silent. When his coalition chairman does not hesitate to say that Rabin's murder was not a political assassination, he sits at home and remains silent. We will not allow any leader to continue to incite."  
As of now there is no possible backup to save the Netanyahu government if the coalition splits over Amona, the budget, the National Broadcasting Company or other crises. 
4 Nov:  The FBI is warning of major terror attacks around the US elections in multiple states.  It is thought that the Islamic State plans to strike in Texas, New York and Virginia but specific targets are not yet known.  The New York Police Department-NYPD and the Port Authority of New York and New Jersey have gone to High Alert
Mosul Islamic State fighters beginning to break and run for Raqqa; pockets of heavy resistance remain.
3 Nov:  The leader of ISIS Abu Bakr al-Baghdadi Thursday ordered suicide bombers to attack western cities as Iraqi forces close in on Mosul. In his first statement since the major offensive began, al-Baghdadi implored jihadis to attack the 'enemies of God'.  He urged suicide bombers all over the world to 'destroy the cities of the unbelievers'. 'Turn the nights of the unbelievers into days, wreck havoc in their lands and make their blood flow as rivers."  
In a desperate effort to encourage his troops Baghdadi also said "This raging battle and total war, and the great jihad that the state of Islam is fighting today only increases our firm belief, God willing, and our conviction that all this is a prelude to victory,"  
Israel 2017 – 2018 budget passes first reading, the budget must pass second and third readings by year's end or new elections must be called.
Malaysia joins the Philippians in turning away from US and reaching out to China.  
US in final talks with Turkey on Raqqa operation.
2 Nov:   67 Islamic State commanders killed when Iraq bombed a meeting at their Headquarters War Room in the closed  Five Star hotel 'Ninawa yesterday.  The loss will wreak havoc with IS defense efforts.  
Israeli Settlers propose paying a sum decided by a committee of their own, to forcibly "lease" the Amona outpost from its owners as a means of preventing the court ordered demolition and return of the land to its legal owners. 
Russia is allowing rebels to leave Aleppo for the Turkey established safe haven unharmed and with their weapons between 0900 and 1900 local time on Friday Nov. 4 via two special corridors from which Syrian troops have been pulled back. Civilians and the sick and wounded would be allowed to leave via six other corridors.  
This is believed to be a final offer ahead of a huge Russian backed Syrian offensive to liberate the city.   
Two police officers were shot dead while sitting in their cars in two different parts of greater Des Moines Iowa this morning.
Turkey is massing thousands of troops with hundreds of tanks on the Iraqi border.  The move comes after a US brokered deal between Turkey and the Kurd's for a new Kurdish area under Turkish protection with the Turks joining the Kurd's in an offensive against the Islamic State at Raqqa Syria.  The Turkish buildup opposite Iraq may be a move by Turkey to eradicate the PKK in Iraq which is the main opposition to Turkey and the other Kurdish parties.
Iraqi forces have made significant progress in East Mosul and are reported by official sources to be in control of the Gogjali neighborhood and the Mosul state TV building and advancing into the Judaydat al-Mufti district.  It appears that the Islamic State has retreated for a last stand in the downtown and west Mosul areas.
FBI reports there is no evidence Russia is involved in trying to influence US elections. Hillary Clinton has frequently accused Russia of leaking Clinton emails to distract attention from the message contents and to help prepare for next year's planned contrived confrontation with Russia.  
Canada signs free trade deal with the EU.  This is a back door deal between the US and EU through NAFTA, the object is to extend the Neocon's  economic control over Canada to deeper control over  the planned New Europe by the US Neocon Establishment. Once the New Europe rises however, God will require that the prophets be fulfilled and the US economic control over Europe will be broken.
1 Nov:  Iraqi troops enter Mosul city.  Yesterday five ISIS officials, including the head of the city's prison, were shot dead by gunmen in a drive-by shooting near a market.
Clinton takes lead in early voting, latest news making little difference so far.  Clinton has been blaming Russian hacking – with absolutely no evidence – for her email leaks, to try and cover up her use of an insecure server.
Russia maintains bombing pause in Aleppo for fourteenth day despite insurgent offensive, to avoid interfering in US elections.  
Aleppo rebel offensive has now been beaten back by ground forces and a major Syrian assault to liberate the city is expected after the US elections. Russians are very concerned about a US Russia confrontation especially if Clinton wins.