See:   Iran's Master Plan to Destroy Israel  to understand today's Middle East.  
Israeli government fall and regional war could begin as soon as November 2017  Events Trending Towards Autumn 2017 Mideast Crisis
---
---
17 Aug:  Thirteen dead as the number of injured rises to over 100, in Barcelona terrorist car attack.  Hostage situation underway.  Two suspects arrested, driver sought.  Islamic State claims attack.
Germany's Sep 24 elections is coming down to a referendum on German attitudes towards Donald Trump.  Martin Schulz is climbing in the polls and because of the way the German system is set up may upset Chancellor Merkel.  
Schulz like Macron in France is a champion of the New United Federal Europe which could be set up outside of the present EU with a core German French union joined by other nations interested in further political integration.  Scripture tells us that such a system will be formed but that it will take papal influence to entice the nations to approve and join this new system now in the planning stage.  
Revelation 17:12 And the ten horns which thou sawest are ten kings, which have received no kingdom as yet; but receive power as kings one hour [a short time i.e. 42 months] with the beast [the overall political president or ruler].
17:13 These have one mind, and [ALL ten] shall give their power and strength unto the beast [the overall political president or ruler].
17:14 These shall make war with the Lamb,  [This leader will lead these ten nations to resist Christ when he comes]. 
The scripture also says that this system will NOT be led by Germany – which will still be the economic backbone – but that a new leader will be chosen by ten nations with papal approval, to which the other ten nations will give their authority over financial, security and international issues; somewhat like the American presidential and state governors system.
16 Aug:  The tide is turning against the Iranian Revolutionary Guards:  In a political earthquake the Iraqi Shia are reaching out to Saudi Arabia and beginning to break with the Iranian Revolutionary Guards.   Saudi Iraqi border crossing opened for the first time in decades and Saudi's to invest in Iraq.  
Today's Iran government is moderate but the country is still controlled by the Revolutionary Guards [IRG] and is not under full government control.  The coming war will destroy the IRG, freeing the moderate government and putting it in full control of the country.    
Kurds defeat Sunday's Islamic State Raqqa city breakout attempt killing 95 fighters. The SDF will now resume its offensive in Raqqa city.
15 Aug:  Islamic State launches desperate "Battle of the Bulge" type counter attack in Raqqa Sunday.
North Korean leader Kim Jong-un said early Tuesday that he would watch and evaluate further US actions before making a decision on the planned missile test.    This is not a resolution of issues, and if the whole problem is not resolved this will merely be a postponement until a more opportune time arises.
Iraq's defense ministry spokesman announced Tuesday that the Iraqi air force had begun a bombardment of ISIS-controlled Tal Afar, 80km west of Mosul. A ground attack to liberate the area will follow the air campaign, he announced.  After Tel Afar  there will be only one tiny Islamic State area remaining in Iraq.  Simultaneously Raqqa  and Deir Ez Zor in Syria are in the process of liberation.  Islamic State in Syria/Iraq should be finished by the end of the year or sooner.  An  Israeli regional war is expected in the near future. 
Recently some people being characterized in the media as "white supremicists" gathered to protest the planned removal of a statute of Robert E Lee in Charlottesville, only to be surrounded and attacked by counter demonstrators.   Things quickly got out of control and one man drove his car into the crowd killing one person.  Trump condemned the violence by all sides and now some of his advisers are quitting.  
This is only the beginning;  after the coming wars and Mideast peace the radical Settler Movement will sabotage that peace and the now rising New Federal Europe will ally with the various Islamic countries – except Egypt – abandoning the petrodollar and bringing economic collapse to America.  When that happens the simmering racial and political discord will burst into flames across America.  
14 Aug:  Israel threatens to destroy all of Lebanon not just Hezbollah.
The United States is planning to begin a massive exercise called Ulchi-Freedom Guardian, rehearsing a decapitation of the NK government and an invasion of North Korea on Aug 21 – 31.  This annual exercise which has been getting bigger and bigger each year may be the reason that the DPRK feeling seriously threatened is announcing a long range missile test at about the same time.  
The Real Issue:  North Korea, Russia and China are asking that the threatening and very provocative US exercises be stopped in return for a freeze of the DPRK's missile program and the US refuses.
Syrian forces have broken the Islamic State lines and are sweeping through the Al-Kom area which is considered one of the most important remaining IS areas in Homs Province.  Most of the Islamic State areas in Homs have now been liberated as the Syrian Army advances towards the final battle at Deir Ez Zor. 
Israel setting up new system for authorizing war.  The full cabinet will delegate the 10 person Security Cabinet to make all decisions concerning war making.  This will give Netanyahu and the far right full war making powers outside of wider government control.  Details here.  
The US backed Kurdish SDF liberated the districts of al-Mahdi and al-Rafqah in eastern Raqqa city, they now control 60% of the city with 2,000 Islamic State defenders trapped in the city centre.
13 Aug:   Japan mobilizes its air defenses: Convoys of Patriot PAC-3 advanced missile defense systems were seen arriving Saturday at a military bases in Hiroshima, Tokyo and three other main cities.
US and Japanese troops began a joint exercise on the Japanese island of Hokkaido on Thursday. The drill, named Northern Viper 17, involves about 500 U.S. Marines and 18 American aircraft. It is scheduled to last until August 28.
Trump has indicated that his goal in this situation is to de-nuclearize Korea.  Congress is currently in summer recess.

12 Aug:   A Blessed Sabbath for all God's Faithful!
11 Aug:  Joseph Yun, the U.S. envoy for North Korea policy, and Pak Song Il, a senior North Korean diplomat at the country's U.N. mission, have been holding talks while Canada has held talks in Pyongyang on behalf of the United States.  The US is still refusing to renew the six party talks as requested by the DPRK, demanding that North Korea freeze its programs BEFORE any talks on those programs begin.  A Russia China plan to deescalate the crisis is being discussed but Trump has little interest and seems bent on war.
Trump announces "Military solutions are now fully in place, locked and loaded, should North Korea act unwisely".  China announces its position on Korean hostilities.
Update: Kushner now to head a delegation to the Middle East the last week of August, to hold talks with Israel and the Palestinians as well as senior officials in Saudi Arabia, the UAE, Qatar, Jordan and Egypt.  "The president has asked that these discussions focus on the path to substantive Israeli-Palestinian peace talks".  See also Middle East Peace Initiative Planned for September 2017
Jared Kushner will be accompanied by  Special Envoy for International Negotiations Jason Greenblatt and Deputy National Security Adviser for Strategy Dina Powell. 
Kushner to arrive in Israel next week for further talks on the Trump Peace Initiative.  It is beginning to look like the pressure for peace talks from Trump and the corruption investigation could bring an election call after the Knesset reconvenes from its summer recess.  The election would be complicated by the corruption investigation which could discourage folks from voting Likud. Israel is also expected to attack Gaza in the coming months escalating into a regional Mideast war.  Today, according to a KAN TV poll, 67% of the public don't believe Netanyahu's claims of innocence and 69% believe he should resign
After consulting with his military chiefs on Monday, Trump has sent most of his B-1B bombers to the Pacific where they will augment the six already stationed on Guam for a possible attack on the DPRK, if Chairman Kim is foolish enough to carry out his planned long range missile test.  The warplanes began arriving in the region on Tuesday.  The possibility remains that  Kim might delay his missile test – and another nuclear test – until the US is occupied with Iran during the coming Mideast war.
President Trump and the American propaganda machine are falsely presenting a planned North Korean missile test as a direct attack on the US – when it is an attempt to demonstrate that the DPRK does have a long reach in order to bring Trump to negotiations – and the US is presenting such a test as a Casus Belli for a crushing military attack on the DPRK.  See yesterday's link on the missile test.
10 Aug:   Israel to expedite anti tunnel trench fence as Hamas digs.  The expedited building of a Gaza barrier is expected to bring war with Gaza.  Netanyahu is now eager for a war to try and fend off his indictment for corruption and the IDF is in the midst of preparations for a Gaza war.
Israel to receive three more F-35 stealth warplanes on Sunday.
North Korea announces it is waiting for the order to conduct a new missile test, this time sending four missiles to an area near Guam.  Trump would probably respond harshly to such a test but Chairman Un might act at what he judges is an appropriate time.
9 Aug:  US Defense Sec. Mattis threatens to destroy North Korea.
An Israeli air strike hit two Hamas positions in the Gaza Strip Tuesday night. Three people injured, one seriously.  Meanwhile, near Bethlehem, an Israeli soldier was injured by friendly fire during a raid of the Dehaisha refugee camp to arrest suspects. During the night, IDF forces, the Shin Bet, the Border Police and the Israel Police arrested 25 wanted persons in the West Bank.
President Donald Trump appears to be ready to attack North Korea if another nuclear test is carried out.  After a recent missile test and today's announcement by American and Japanese intelligence agencies that "there is evidence that North Korea had achieved miniaturization of nuclear weapons, meaning that it could build a nuclear warhead small enough to fit onto an intercontinental ballistic missile; Trump warned Tuesday: "North Korea best not make any more threats to the United States. They will be met with fire and fury like the world has never seen," he told reporters from his golf club in Bedminster.  "He has been very threatening — beyond a normal statement," Mr. Trump said of North Korean leader Kim Jong-un. "As I said, they will be met with fire, fury and frankly power the likes of which this world has never seen before."  
North Korea has responded by threatening to hit the massive US base on Guam if attacked by the US.  North Korea is also placing anti ship missiles on fast boats, copying an Iranian plan.
North Korea is working closely on joint missile and offshore nuclear programs for Iran. Both Iran and North Korea could be attacked by the US in future.  
A general Middle East war is coming soon and North Korea may be planning its next nuclear test when the US is deeply engaged elsewhere.  In  any military action today's North Korea and Iran stand little chance, especially if Trump decides to use one or two small relatively radiation free nuclear weapons to clear missile launching areas.
8 Aug:  BREAKING 11:00 PDT:   Incoming rocket sirens sounded in  locations adjacent to the Gaza Strip as one rocked landed in an open area in the Hof Ashkelon Region.
Watch lovely pics and video: summer southward bird migration begins from Palestine.  
A day after the US was reported to have participated in an anti al-Qaeda offensive in southern Shabwa Province of Yemen, the Pentagon is confirming that a "small number" of US ground troops have been deployed into Yemen for an ongoing operation against the al-Qaeda in the Arabian Peninsula (AQAP) force.
In Iraq Brigadier-General Yahya Rasool said that troops will remain in Mosul until local police forces are able to take over security. However, one army division was ordered to move towards Tal Afar, one of the last remaining Islamic State areas in the country.
Al Sukhna, the last ISiS-held town in the eastern Syrian Homs region, has fallen, clearing the way for Syrian troops and allied militias to advance on Deir ez-Zour.

The Iranian backed Iraqi Shiite Hashd al-Shaabi militia reports that a US air strike Monday killed and wounded dozens of its fighters near the Iraqi border with Syria.
Israeli Apache attack helicopter crashes, pilot dead.  
Key close Netanyahu coalition partner Yisrael Beytenu officials indicted in massive graft case.
Sara Netanyahu to be indicted on four felony counts for diverting the Prime Ministers household funding to personal use. The charges of stealing from the government are being ridiculed as trivial by the Netanyahu's.  
Netanyahu blind to the illegality of his own conduct, thinks he had a right to do everything he did.
7 Aug:  Former Netanyahu chief of staff was in charge of the PM's alleged graft schemes and police now have considerable evidence, will interview Bibi and wife again.  Several weeks ago Harow realized he was in trouble and turned state's evidence, he then opened up on everything before being given an agreement to avoid prosecution – based on the high quality of his evidence – last week.
Over the weekend in Syria near the Lebanese border, 7,000 rebel Nusrah Front fighters were surrounded by Hezbollah / Syria and agreed to be evacuated with their families, to the northern Syrian province of Idlib.  
Sunday US and Lerbanese special forces began an operation against Nusra – ISIS forces holding positions in the Lebanese towns of Ras Baalbek and al-Fakiya in the northern Beqaa Valley.
6 Aug: The end approaches for Netanyahu as police prepare to ask for an indictment citing damning evidence already received.  Key coalition partner Yesh Atid is calling for Netanyahu to step down.  Bibi refuses to step down but once charges are filed there is little chance that he can save his coalition government.  Even Likud is cooling on support for its leader.
The Syrian army advances against the last Islamic State town in Raqqa province on its way to Deir Ez Zor.
5 Aug:   A Blessed Sabbath for all God's Faithful   
Israeli media  gag order issued after police inform court that  Netanyahu is being investigated for fraud, bribery and breach of trust cases.  The order is to expire September 17th which could indicate that charges may be laid in September.  
Former Netanyahu chief of staff agrees to testify against him in corruption cases.
Pentagon Islamic State war update.
Special counsel Robert Mueller Thursday announce that he had convened a criminal grand jury to question witnesses on oath for his probe of Russian interference in the US 2016 election.  This circus is to hide the fact that Trump is as Establishment as a man can get; just like his "America First" slogan is to hide the fact that his job is to initiate the New World Order of a united Europe as a counterbalance between America and Russia.
4 Aug:   New Syria ceasefire zone between Homs and Hama. 
The Council on Foreign Relations: Israel's Institute for National Security Studies. Entitled "Political and Military Contours of the Next Conflict with Hezbollah,"
The US State Department and CIA continues to pump money to destabilize Venezuela through the National Endowment for Democracy "NGO."  America uses the NED and other NGO's to finance interventions in many nations including spending five billion to destabilize Ukraine before the recent coup.  America is the number one nation interfering in the internal affairs of other countries.
Russia reacts to US sanctions.
Gen. John Nicholson Jr. is the 17th commander of the US occupation of Afghanistan since the 2001 invasion. It's not exactly a plum job, as the war is going poorly, and he appears to be falling out of favor quickly with President Trump, after having inherited the position back in March of last year.
Officials are now revealing details of a tense, multi-hour meeting on July 19, during which President Trump complained that the US is losing the war in Afghanistan, and expressed frustration with his advisers, who have been urging an escalation in the protracted war to try to slow the rate of loss.
Trump has been resistant to the escalation calls, skeptical that they'll do anything to change the tide of the war, but also appears to be increasingly frustrated with Gen. Nicholson in particular, repeatedly suggesting during the meeting that Nicholson should be fired "because he is not winning" the conflict.
3 Aug:   Former Netanyahu chief of staff to turn "State's Evidence" against him as corruption investigation advances.  Sara Netanyahu being questioned under caution today about inflated receipts concerning the PM's residence expenses.
2 Aug:  In comments Sunday, German Economic Minister Brigitte Zypries declared the latest round of US sanctions against Russia a violation of international law, pushing for the European Union to retaliate against the US to protect its economic interests.  Such retaliation for the bill signed by president Trump on Tuesday is not likely or would be an insignificant measure to indicate displeasure.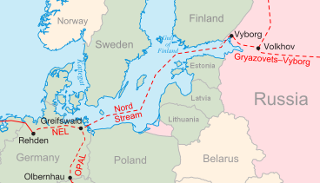 Several European nations, but particularly Germany, have been concerned with the wording of the latest US sanctions, which intend to target foreign investment in Russia's energy industry. Germany, and indeed much of the EU, are heavily dependent on Russian natural gas, and German companies working on gas pipelines fear they could be hit with US sanctions by this latest move.
1 Aug:  After months of patience with American allegations and sanctions Russian President Vladimir Putin today ordered 755 U.S. diplomats to leave the country by Sept. 1, saying that his high hopes of a good relationship with the US and Trump administration had been dashed by American failure to return US seized Russian property and new sanctions on Russia just passed in congress.  
The irony of the US complaining that Russia wanted to help a side in the recent US elections, when the United States is the world's leader in interfering in the internal affairs of other nations, is not lost in the world at large.
This sour East West relationship will not be helped by the coming Mideast regional war, in which Russia will surely lose allies Syria and Iran.
The EU in Crises:  The EU launches legal action against Poland.   The EU is entering a political crisis as members Poland, Hungary, the Czech Republic, Slovakia and Romania are bucking current EU rules.  
As the present EU lurches from crisis the real news is that Germany and France are working to become the core of a New Federal Europe which other interested countries can then join. 
Their assumption is that the present EU will never form a political federal union and may not even continue for long as a trading bloc; therefore the time will come when other countries will be willing to join a New German French created Federated European political system now being put together.
Scripture tells us that a Catholic pope will be empowered to do miracles and the Vatican will endorse this New Federal Europe, into which ten nations will join and give their economic, foreign affairs  and military powers to a single overall leader.  
This New Europe will then ally with many Islamic countries – who will abandon the petrodollar for the European currency – as well as allying with Latin America; becoming a great world power as the United States collapses into economic and internal turmoil.  This miracle worker will also visit the Temple Mount at Jerusalem WITHIN 75 days after he was set up and the 42 month great tribulation will begin, to be ended by the coming of Messiah the Christ.