The most far right extremist government in Israeli history has been sworn in.  The beleaguered Islamic State has promised Ramadan [6 Jun – 5 July] attacks on Europe and Israel.  The new Israeli governing coalition has been established to use any attack as a casus belli to wipe out the Gaza militants and attack Hezbollah to demolish the military of that entity. 
The extremist coalition is also intended to deal with a big international push for peace after the coming conflict by using the "talk, talk, delay, delay" approach, until the international community loses interest.  However this coalition is fragile and is likely to fall after the war bringing a new peace oriented government to Israel.  
---
Time Frames
The general goal is to destroy the Islamic State by the end of this year, meanwhile NATO officials are leaking that they are preparing to prevent any spillover from a Russian move on Ukraine which they expect around May 2017.  That does not necessarily mean that Russia will do so in May.
Such a Russian move would probably come in reaction to regime change in Syria and Iran.  If Russia does make such a move it would bring a state of crisis in Europe opening the door for the setting up of a miracle working pope in the autumn calling for a new federal Europe.  
When an Israeli regional war will come depends on progress on these other threads but appears to be set for early next year. Right now Israel is waiting for the conclusion of an aid deal requiring Senate approval which may take months.  
When I say regional war I am referring to Hezbollah, Syria and Iran; Israel could launch a Gaza operation separately and at any time.
---
30 Jun:   A thirteen year old girl was stabbed to death in Kiryat Arba this morning, the attacker was shot dead. 
29 Jun:   The EU summit has decided there will be no new treaty negotiations with Britain and that they will focus on disassociation talks with Britain.
Three perpetrators of yesterday's attack are being sought and one has been captured.  Turkey is blaming the Islamic State.  Death toll rises to 41. 
Israeli cabinet approves Turkey reconciliation.
28 Jun:   UPDATE 21:30 EDT:   247 wounded eath toll rises to 36 could go higher in Turkey.
Breaking: On the second anniversary of the founding of the Islamic State caliphate three gunmen attack shooting up international and domestic terminals at Ataturk airport in Istanbul Tuesday night before blowing themselves up. Turkish officials report at least 28 dead and 60 injured. 
Massive RIMPAC naval exercise begins.
A vote of no-confidence against the British Labour Party leader Jeremy Corbyn has passed in a 172-40 vote  by the party's members of parliament. According to multiple MPs, Corbyn's position is seen as "untenable" after the vote.  Corbyn says he has no intention to resign, pointing out that the election of Labour leaders is done by general election from all  Labour members, and not by the Labour members of  Parliament.
British Health Secretary Jeremy Hunt, a top leader in the Conservative Party, today said that a second referendum on the withdrawal from the European Union would come once the government brokered a new deal with the European Union leadership:  Jeremy Hunt sees second EU vote if migration deal struck with Brussels.
Ukraine Launches Joint Military Drills with NATO.
Following Defense Minister Avigdor Lieberman's announcement that he will vote against the Israel-Turkey reconciliation agreement when it is brought before the cabinet on Wednesday, Education Minister Naftali Bennett said on Tuesday morning that both he and Justice Minister Ayelet Shaked intend to oppose the deal.
27 Jun:   Last district of Fallujah liberated. 
Libyan forces are advancing in Benghazi after liberating Sirte.
26 Jun:   Subject to approval by cabinet Turkey and Israel reach reconciliation agreement. 
Poland which currently has the EU presidency is calling for a completely new EU Treaty to replace the present EU.  A heads of State summit will be held Tuesday and Wednesday to discuss Brexit and the proposal. 
European Parliament MEPs will meet in Brussels on Tuesday for an extraordinary plenary session at 10.00 local time to discuss and vote on a resolution assessing the outcome of the UK referendum and its consequences for the European Union.   A 4 – 7 July plenary session will then be held in Strasbourg. Agenda items include debates on the conclusions of the 28-29 June EU Summit on the UK Referendum. 
Cameron refuses to initiate Brexit and will leave that up to his successor.  Will Britain remain to take part in negotiations for new Treaty and then hold a second referendum?
.
24 Jun:   Britain votes to LEAVE the  EU; PM Cameron resigns effective October. 
Israel completes massive five day exercise for war with Hezbollah.
After beating back Islamic State counter attacks American backed forces are once again advancing in Syria.  Officials from the US-led coalition are reporting that the Syrian Democratic Forces (SDF) faction has entered the outskirts of the city of Manbij, north of Raqqa, where they are engaged in heavy lighting against ISIS.
23 Jun:   Prime Minister Benjamin Netanyahu will fly to Rome on Sunday to resist pressure from the United States and Europe and oppose a French-led effort to forge peace with the Palestinians.
Update:  initial reports were erro0neous, the hostages were rescued.
A man with an automatic weapon opened fire in a movie theater in Viernheim, southwest Germany on Thursday afternoon. There are over 50 casualties including a number of fatalities. The shooter took hostages but was shot dead, according to police. 
God tells us through Daniel that as America declines Egypt will become a client state of the now rising New Europe (Daniel 11:42-43).  The process is now beginning. A French Minstral-class amphibious helicopter carrier arrived at the Egyptian port of Alexandria on Thursday and was officially handed over to the Egyptian navy. The ship is part of an approximately 1-billion-euro deal that includes helicopters and another helicopter carrier scheduled to be delivered in September. Paris and Cairo also signed two other giant defense contracts, a 2-billion-euro deal for the supply of a French communications satellite to the Egyptian military and a 5.2-billion-euro deal for 24 Rafale fighters and a destroyer. 
Large numbers of European troops may be deployed to secure the Suez Canal and Sinai as part of a coming comprehensive regional peace agreement.
Substantially more troops needed to defeat Islamic State but numbers may not materialize until post Obama. 
22 Jun:   The Israeli Air Force receives its first F-35 fighter jet today. 
Israel Now Refuses to Recognize Palestinian University's Degrees – Recognition of degrees from Al–Quds University would increase nursing graduates' salaries, make them eligible for promotions and enable them enter certain job tenders. (Haaretz+) 
21 Jun:  Alleged attempt to shoot Trump in Vegas.  Pathetic attempt to take gun from security guard by deranged Michael Steven Sandford does not even come close.
Turkey, Israel reportedly agree to normalization deal.  Israel agrees to apologize and compensate families who lost loved ones in Mavi Marmara raid; Additionally, Israel will allow the construction of a hospital and a new power station and water desalinization plant in Gaza.  Gaza  blockade still an issue.
EU promises Israeli president Rivlin in Brussels: Europe stands ready to provide Israel and the Palestinians with massive political, economic and security support as part of any peace agreement between them.
EU foreign ministers unanimously approved the French 'peace initiative' regarding Israel and the Palestinians. France's top diplomat Jean-Marc Ayrault said during the meeting that France will set up working groups in July to formulate proposals for economic incentives for Israel and the Palestinians if they agree to participate in the process. Israeli Prime Minister Netanyahu will meet US Secretary of State Kerry in Europe this week in an attempt to prevent possible American support for the French plan. 
Islamic State launches desperate counterattack near Raqqa.
20 Jun:      Israeli forces open fire at Islamic Jihad site in Gaza – Israeli forces shot at a watchtower that belonged to the Al-Quds brigades, the military wing of the Islamic Jihad movement, though no injuries were reported. (Maan)
Yaalon is gearing up to establish a new political party to replace Netanyahu, Maariv's Ben Caspit reported. Yaalon began a long series of meetings for mobilizing political support. Among others he dined with veterans' of the 'Rabin camp' in the Labor party, Ilik Rozanksy. The branding of Yaalon is clear, wrote Caspit: "values, modesty and security-mindedness."
A draft version of a State department memo was finally released.  The memo calls for regime change in Syria.   
Syrian forces advance on Tabqa outside Raqqa. 
19 Jun:  The European Union's Foreign Affairs Council is expected to adopt a resolution that will back the French peace initiative on Monday, Haaretz reported Saturday night.  The resolution will call for an international peace conference including Israeli and Palestinian participation before the end of the year.
On Saturday as Iraqi troops co0ntinued to mop up in Fallujah they  opened a second front in the battle for Qayara, a town just south Mosul.   Lt. Gen. Abdelwahab al-Saedi, commander of the Fallujah operation said that about 1,000 militants have been killed during the operation to recover Fallujah and vowed not to give the Islamic State any beathing space
17 Jun:   Islamic State forces crumble in Fallujah, most of the city is now liberated.
Hezbollah is withdrawing the majority of its strength from Lebanon in preparation to attack the Islamic State Syrian town of Al-Sukhna, 63km south of Palmyra and 136km north of Deir ez-Zor, to take control of the M20 main highway link between northern to eastern Syria.  The Plan is for Hezbollah / Syrian forces to meet Iraqi forces advancing from Fallujah near Dier ez Zor on the Iraqi Syria border, liberating the region from Islamic State and sealing the IS in Raqqa city, Syria and Mosul Iraq.  Meanwhile Iraqi forces are advancing inside Fallujah and have liberated the government buildings in the city center. 
With the bulk of Hezbollah strength temporarily out of Lebanon this summer, it would be an opportune time for an Israeli Gaza operation without any immediate fear of a second front in Lebanon.  Israel could finish off the Gaza militants first  and then finish off Hezbollah early next year after the IS has been  demolished.
In exceptionally sharp attacks on Israeli Prime Minister Binyamin Netanyahu, four former Israeli military leaders, all of whom served under him, separately slammed his leadership Thursday, making the top story in the Hebrew newspapers. Moshe Ya'alon said he plans to run for prime minister in the next election and Ehud Barak hinted he would return to politics, too, and called to topple the government if it doesn't 'get back on track.' And, two former IDF chief of staffs, Benny Gantz and Gabi Ashkenazi, joined a new 'non-political' movement that vows to fight against 'politics of fear.'
16 Jun:   British Labor MP Mrs. Jo Cox was assassinated in a vicious stabbing and shooting attack today.
Brexit leave polls surging one week before referendum. 
Israel and the US will hold a "strategic dialogue" on Thursday morning. A large American delegation, headed by Deputy Secretary of State Tony Blinken, is coming to Israel for the conference. 
Minister of Defense Avigdor Lieberman flies to Washington, DC Saturday night, to meet with his American counterpart, US Secretary of Defense Ashton Carter. The following Wednesday, Lieberman is to participate in a rollout ceremony for the advanced F-35 warplane that has been purchased by the Israeli Air Force. Lieberman will also discuss and possibly sign a Memorandum of Understanding on a massive new American aid package for Israel.
 
15 Jun:   What; no backups!  How would the U.S. ever survive a determined cyber attack by an advanced nation? Tens of thousands of documents belonging to the inspector general of the US Air Force were lost when a technical problem caused the crash of the database on which they were stored. The office responsible for supervision, investigations and management of the air force lost about 100,000 records that it handled since 2004, mostly regarding internal investigations. "The database crashed and there is no data," Air Force spokesperson Ann Stefanek said. 
Belgian and French police and security services issued a warning of a threat of an imminent terrorist attack. According to the warning, ISIS is targeting crowded shopping centers, police stations and American fast food restaurants in Belgium and France.
Meetings by NATO defense ministers ahead of the July Warsaw Summit are fueling yet more comments from member nations about ongoing plans to throw more and more troops at Eastern Europe, particularly the Baltic States, nominally to "deter Russia."
British Defense Secretary Michael Fallon is the latest talking about the plans, saying that Britain has committed to leading one of the battalions heading to the Baltics, and will commit "up to 700" ground troops to the operation "in the face of continued Russian aggression."  The NATO forces are being put in place to prevent any spillover into NATO countries from a possible Russian Ukraine operation
The claim of "Russian aggression" is based on NATO predictions of a Russian invasion of Ukraine to come in 2017 [in response to the planned western regime change in Syria / Iran]. 
Iraqi forces making progress in Fallujah.
14 Jun:  The official newspaper of the Palestinian Authority, Al-Hayat al-Jadida, reported Tuesday that a senior member of the Izaddin al-Qassam brigades, the military wing of Hamas in Gaza, has defected to Israel. According to the brief Arabic-language report, the family of Bassam Mahmoud Baraka received an official message from representatives of the Red Cross that their son had turned himself in to the Israeli authorities near the Gaza border fence two days ago, and that he is now in the hands of Israel.  
Bassam Mahmoud Baraka is said to be highly knowledgeable about the militant group's tunnels in the Gaza Strip.  According to reports he gave himself up to Israeli soldiers at the border who were waiting for him and he carried a laptop full of details on the Hamas tunnel systems. 
Last month it was reported that a 17-year-old Hamas member, who was captured by Israel after infiltrating the country, gave investigators information about the group's tunnel activities. The youth told his investigators about the work of Hamas in digging tunnels to allow its fighters to infiltrate Israel, about the routes of tunnels intended for use in case of emergency by members of its elite Nachba unit and information about the location of many tunnel shafts. 
Obama to visit Orlando to show solidarity with the homosexual community. He has lost a golden political opportunity to appear presidential and take a strong stand against incitement organizations like the Islamic State.  His and Hillary's apparent weak leadership may cost them the election.
13 Jun:   Iraqi forces led by US and international special forces and backed up by heavy air support and American Apache helicopter gunships have begun a movement to encircle Mosul the Islamic State capital in Iraq.
It is being claimed that yesterday's Orlando shooter had phoned the emergency services and declared that he was an Islamic State fighter and was launching an IS attack before hanging up.  The attack will likely spur calls for gun control from Obama, sympathy for homosexuals and provide a casus belli for increasing the fight against the IS which is already facing annihilation anyway.  
Israel has been arresting Hamas persons and sympathizers in mass and Hamas is now openly claiming that the Islamic State Tel Aviv shooter was a member of Hamas.  
Iraq has given civilians in Fallujah until Tuesday to leave the city before launching a major operation.
12 Jun:   Breaking:  On this holy Feast of Pentecost and following up the attack in Israel, the Islamic State has launched one attack in Florida and another has been prevented in the United States.
A gunman, identified as Omar Mateen, 20s an American born Muslim of Afghan origin, opened fire inside a popular Orlando gay club near closing time early Sunday leaving 50 dead and 53 wounded, according to authorities.

The attack was "well organized and well prepared," said local cops as FBI officials are investigating whether the attack was domestic or international terror. The shooter was shot in the Pulse nightclub after a bloodbath that sparked a tense standoff with police.

Police bombarded the club with a "controlled explosion" to distract the shooter and rescue about 30 hostages hiding in bathrooms. Nine officers fatally shot at the suspect armed with an assault-type rifle, a handgun and "some type of device."   The attacker shouted allegiance to the Islamic State's "caliph" Abu Bakr Al- Baghdadi as he was confronted by a police SWAT team.
The Islamic State-affiliated Twitter account has already posted a photo claimed to be Orlando night club gunman Omar Mateen.   
Later Los Angeles Police detained a man armed with rifles, ammo and enough explosives for a pipe bomb who was on his way to the city's gay parade.  
Interestingly this was an attack on homosexual targets and both candidate Clinton and president Obama are champions of homosexual activities.  US officials previously hesitant to label attacks as terrorist are openly calling this a terrorist attack.  
President Obama must now act forcefully against the Islamic Sate in Iraq /Syria to give Clinton a chance in the elections
11 Jun:   An offensive by the Kurdish YPG and its allies, with embedded US special forces have advanced significantly against the ISIS city of Manbij, and have "completely surrounded the city with no way out."  The Syrian Democratic Forces-SDF, bringing together Kurdish and Syrian fighters, are now almost 17 km from the city of al-Bab, an Islamic State stronghold north east of Aleppo.  Manbij was the primary route by which ISIS has been smuggling weapons and fighters in from neighboring Turkey. They cross in through Jarabulus, and move on through Manbij into Raqqa. 
Led by 500 US special forces with heavy air US support, the Petroleum guards and the Libyan army, aligned to the UN-backed unity government in Tripoli have retaken control of the port in the city of Sirte, after fierce fighting with ISIS. Allied forces are  now mopping up in the city center.  Fighting is also taking place in IS areas outside of Sirte.
Declaring on Twitter that "the countdown has begun," officials of the Libyan "unity government" continue to present a full military victory over ISIS as inevitable and likely to happen in extremely short order, with some saying complete victory will only take 2-3 days.
10 Jun:   Sunset this evening begins the Biblical Weekly Holy Sabbath Day and Sunday is the Biblical Holy Feast of Pentecost.
Hamas test fired more than 30 short range rockets from Gaza toward the Mediterranean on Friday. 
Jordanian General Intelligence has joined the Tel Aviv shooting investigation.  Khaled al-Mahmara, one of the two Palestinian cousins who opened fire at the Sarona Market in Tel Aviv Wednesday night,  was a member of an Islamic State cell operating at al-Mutah University in al Karak, Jordan.
09 Jun:  
Breaking 20:15 EDT:  Libyan forces and Petroleum company security forces backed by a thousand international special forces and heavy allied air strikes have liberated Sirte and trounced the Islamic State in Libya.  Islamic State has been thoroughly defeated in Libya although there may be a short mopping up period. 
In a few weeks the special forces will be available for redeployment to Iraq / Syria.
Israel has locked down the West Bank and suspended tens of thousands of Ramadan work and visit permits for West Bank Palestinians as Israel investigates for organizational links to yesterday's attack. 
IDF sending large reinforcements to the West Bank
Iraqi special forces rolled into southern Fallujah on Wednesday launching a house-to-house operation in the suburb of Shuhada.
Islamic State fighters flee Marea, Aleppo area  northern Syria.
A French army spokesman said Defence Minister Jean-Yves Le Drian had confirmed that France was providing weapons, air support and advice in the campaign aimed at driving Islamic State from territory along the Syria-Turkey border.  French special forces are advising rebels on the ground in northern Syrian militant offensive against Islamic State fighters for control of the border town of Manbij.
08 Jun:  
Update 19:30 EDT:  Eighteen hospitalized after Tel Aviv attack.  Hamas promises more attacks.  Full Israeli security cabinet to meet in the morning; the security cabinet can authorize any reaction including full scale war.
Update:  A fourth Israeli has now died from wounds in Tel Aviv.
Shortly after midnight the IDF closed the entrances to the Palestinian Arab village of Yatta, and is deploying in the Hevron area.  According to a report on Channel 2 the move is in preparation for a raid on the village, from which the two [cousins] Tel Aviv attackers came.  Both were seriously wounded and captured.  "Glory and salutations to the Hebronites," tweeted Hamas leader Ismail Haniyeh from Gaza, ending his praises with a victory sign. In a second tweet, he called one of the shooters a "hero."  In celebration of the attack fire works were set off in Hebron and Gaza.
BREAKING 16:15 EDT:   Update Officials at Ichilov Hospital say that 10 victims from this evening's (Wednesday) shooting in Tel Aviv arrived at the hospital.  Two perpetrators apparently from Hevron area.
Terror attack in Tel Aviv.  An attack at Tel Aviv's Sarona Market, adjacent to Ministry of Defense & IDF HQ, has left at least three dead five, persons have been wounded—one of them critically and four seriously—at a shooting around 9:30pm at the Sarona Market in Tel Aviv in an apparent terrorist attack. Two alleged terrorists have been neutralized at the scene, one in hospital in critical condition.  The police are investigating if further suspects have fled.  PM Netanyahu just off the plane from Moscow is holding an emergency security meeting with Defense Minister Avigdor Lieberman, IDF Chief of Staff Gady Eisenkot, Police Commissioner Roni Alsheikh and other senior security-related officials .
BREAKING 13:15 EDT:   Libya Islamic State nears collapse as Libyan fighters have entered the city of Sirte the only Islamic State city outside Syria/Iraq.  Heavy fighting is underway as Foreign backed Libyan fighters are within three miles of the city center.  Meanwhile Syrian and Iraqi forces pressed ahead on Wednesday with major advances on multiple fronts putting the Islamic State in Syria / Iraq under intense pressure. 
Israeli coalition crisis continues as Bennett and Netanyahu at each others throats and  members of the Shas faction arrived on Wednesday afternoon at the Knesset plenum, in order to vote against the proposed "Conversion Bill." If approved, the bill would enable rabbis working for local councils to perform conversions.
National Security Adviser Susan Rice reported on an aid package for Israel expected to be agreed within the next two weeks during a Lieberman visit to America.  Rice stated the aid package would be the "single largest military assistance package – with any country – in American history," and is expected to be between $37.5 and $40 billion over the next decade, which Rice said proved increasing aid to Israel isn't a partisan issue in the US, but "an enduring American interest."
ISIS continues to lose ground in two distinct military offensives in Raqqa Province, with the US-backed Syrian Democratic Forces (SDF), a group dominated by the Kurdish YPG, making real progress in their offensive against Manbij, now just 2 km [1.2 miles] from the city's edge.
American Turkish backed rebel groups besieged in the town of Marea, Syria, have launched a counter attack against ISIS after issuing a statement saying they had united ranks. The besieged Al Qaeda associated rebels were air dropped weapons last week by the US-led coalition against Islamic State.  The Al Nusrah Front and associated groups broke through the Islamic State siege on Wednesday, reopening their main road to the Turkish border.
With NATO nations committing more and more troops near the Russian border, the Russian government is taking the new NATO war games in Poland, described as the largest since the Cold War, extremely seriously.
The Kremlin warned NATO that the new exercises are undermining trust along the already tense border, and reports have Russia adding new deployments along their Western frontier, setting up new bases and expanding others along the border.
In both cases, the buildup along the frontier is being presented as a reaction to the other side's buildup, and in both cases shows no signs of slowing down.
07 Jun:   The new Israeli defense minister Lieberman who promised to break the ceasefire and murder the leaders of Hamas within 48 hours of assuming his new job, is asking his supporters to be patient, explaining that he is going to the US in two weeks to try and secure an aid package first.
Israel bombed Hezbollah last Sabbath.
06 Jun:  The battle for Aleppo appears to be escalating as the advanced Russian reconnaissance airplane, the TU-124, nicknamed 'Russian bear' was seen flying over the battle areas in Aleppo, Syria this week.  The plane has an ISR-Intelligence Surveillance Reconnaissance platform that is able to collect data and direct bombers to targets.
Russian Foreign Minister Sergei Lavrov told reporters Monday "What is happening in and around Aleppo now is what we had warned the Americans about beforehand — and they know it: we will in the most active way support the Syrian army from the air and will not to allow the seizure of this territory by terrorists," Lavrov stated.
Zika absolved Doctors Blame Monsanto Larvicide for Brazilian Microcephaly.

A major terrorist attack on Jewish and Muslim places of worship during an international soccer tournament in France was thwarted Monday
NATO  launched their biggest ever joint exercise in Poland as central and eastern European nations are seeking strong security guarantees against Russia.  The Polish-led Anaconda-16 exercise launched Monday in Warsaw will involve some 31,000 troops from Poland, the U.S. and 17 other NATO member nations and five partner nations.
Based on new moon sightings in West Africa Saudi Arabia has declared today teh first day of Ramadan.  The new moon will likely be sighted in Jerusalem tonight making Tuesday teh first day of the third biblical month. 
Another Gaza tunneler was arrested in May providing a treasure trove of tunnel information for Israel.
The Syrian Army's latest offensive against ISIS, launched late last week in the Hama Province, has advanced quickly, crossing into the southernmost portion of the Raqqa Province.  This is coming at the same time as a US-backed offensive by the Kurdish YPG, who have cut the Islamic State in Raqqa off from its forces in both Aleppo and Mosul.
Iraq completes liberation of southern Fallujah neighborhood of Naymiyah. 
Today Netanyahu heads to Moscow for visit with Putin.
The Israeli Justice Ministry confirmed on Sunday night that Attorney-General Avichai Mandelblit has ordered a review of non-reported millions in funds transferred from French billionaire Arno Mimran to Prime Minister Benjamin Netanyahu as part of the 2009 elections.  Mimran has been testifying in a fraud case against him in France for failing to report the fund transfers.
Zionist Union leader Herzog asked Labor secretary-general Hilik Bar to reach a compromise on the much disputed date for the next Labor leadership primary by the end of this week. 
05 Jun Jerusalem:  Today is Jerusalem Day for Israel.  
Friday's Paris peace conference worked out a list of the various issues and set up committees to work on solutions, in addition the Saudi and French Foreign Ministers will be working on a package of financial incentives and security guarantees. 
Islamic State under heavy pressure in Syria as Kurd's advance from the North and Syrian forces advance from the Southwest on their capital Raqqa. 
Iraqi forces have liberated al-Saqlawiyah a suburb 12 miles from Fallujah center. 
New Western backed Libyan government gains more support as forces advance on Islamic State.  The Gardabiya airbase, just 12 miles south of IS-controlled stronghold Sirte, was liberated on Saturday afternoon. 
The international effort in Libya is underway as hundreds of Western special forces and trainers with various security companies [western fighters provided by the oil companies] backed by air and drone strikes are leading the drive to liberate Libya from Islamic State and may be able to do so without overt western military ground force intervention.
Israeli military exercises start Sunday in the Gush Dan region and will continue until Wednesday. The exercises will take place in a number of locations including the Century Tower in Tel Aviv until Wednesday and the industrial area of Holon on Tuesday.
03 Jun:   Two American Super Carrier Strike Groups [USS Truman and Eisenhower] will be in the Mediterranean Sea within days; coincidence or planned? They could make short work of the Islamic State in Libya or attack IS in Syria if needed.
Breaking 14:15 EDT:  The USS Harry S. Truman, which returned to the Mediterranean from the Persian Gulf on Thursday began carrying out airstrikes against Syria targets on Friday.  Eisenhower Carrier Strike Group in route to join Truman.
Iraqi forces advancing slowly in Fallujah due to Islamic Sate use of civilian shields.  
On Thursday the Syrian Army launched a new operation backed by Russian air strikes in the Athriya area of eastern Hama province, some 100 km (60 miles) southwest of Tabqa, which is the target of a Kurdish offensive, and some 50 km (30 miles) from the provincial frontier with Raqqa.  Syrian military sources told Reuters the army was also focused on eastern and northern areas of both Homs and Hama provinces "in the direction of Daesh (IS) gatherings."  
Tens of thousands of people took part in the Gay Pride Parade in Tel Aviv today (Friday). Those present included Culture Minister Miri Regev (Likud), who said, "I have come, along with members of the pride community in the Likud in order to support and embrace all of the youths, women and men who aren't always embraced at home. I am proud of you and embrace you. Be who you are. We need to do more for you because you deserve it just like everyone else."  
God told Moses in Deuteronomy that continued possession of the land is contingent on the people living by every Word of God; God's Word forbids homosexuality.
02 Jun:   Netanyahu knows that Bennett can bring his government down whenever he chooses and is working to woo Zionist Union to replace Bennett.  These machinations could ultimately bring new elections as even if successful Zionist Union would be no more loyal to the extreme right than Bennett is to Bibi.
Western special forces Libyans advancing on Islamic State.  A spokesman for Libyan militias loyal to the U.N.-brokered government says fighters have seized a power station 15 kilometers (nine miles) from the Islamic State-held city of Sirte.  Mohammed Shamia told The Associated Press that militias mostly from the western city of Misrata took over the plant and a district called Wadi Jarf, on the outskirts of Sirte.  
Iraq PM says delays to Fallujah offensive over concerns for civilians.  In reality the operation is stalled by snipers and booby traps.  Stronger Western intervention may be needed.
Israeli Armoured unit joins Gay Pride parade.  
Israeli Woman Says She Lied About Being Raped by Palestinians – The woman, who has a low IQ, tells the police that she was in a consensual relationship with one of the accused Palestinians, and that her family fabricated the allegations to put an end to it.  (Haaretz and Ynet)   Netanyahu came out interfering with the investigation two weeks ago by strongly condemning the Palestinians without any evidence and is now embarrassed.
01 Jun:    Israel's 80 division (Red Division) began a surprise war readiness drill early this morning, to end late this afternoon.  The drill will be located near Eilat and Nitzana, and will entail heavy traffic of vehicles and troops.
Syrian militia fighters backed by US air strikes and Turkish artillery attacked an Islamic State pocket in Manbij in North Syria, near the Turkish border.
After consolidating power over the military and with a new prime minister Turkey's President, Tayyip Erdogan, reached out to Russia saying that downing the Russian plan on November 2015 was "an error or malfunction of the Turkish pilot" and "the fact that our relations with Russia are at a low point and that Putin is sacrificing Turkey due to a pilot's error is puzzling. We must ensure that our ties with Moscow return to normal."  Erdogan also seeks good relations with Israel.
In a move which most analysts agree portends another massive expansion of the Israeli settlements in the occupied West Bank, the Civil Administration has brought in a special team to "remap" some 15,000 acres of "state-owned" land in the territory.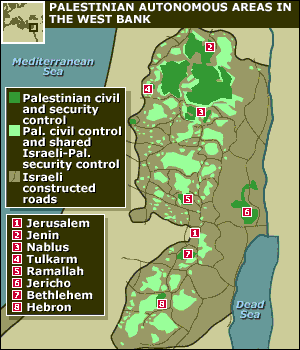 The remapping on the one hand is done to label territory as "military fire zones," which is then used to justify the military expelling the Arabs living in those areas. The mapping is also a chance to declare Palestinian homes in those areas, even those built before the occupation, as "illegal" and give the land to settlements.
Israel's far-right coalition has been massively expanding settlements in recent years, and it's latest rightward shift is expected to fuel another round of building. That the remap is far larger than past ones suggests that planned far right illegal construction could be massive. 
In time, as the international peace push intensifies, this plan may bring the fall of the present extremist Israeli government.